Conveniently tie your shoelaces and never worry about loose shoelaces anymore!
Gently unbutton and remove shoes in a flash.
Replace your shoelace with Rotating Automatic Shoe Buckle and no more running hassles and frequent squatting down to tie loose shoelaces!
This Rotating Automatic Shoe Buckle is a quick-automatic lace-up lace that lets you tie your shoelaces in just a few turns of a knob. 
It also has a quick-release function so you can loosen it and remove your shoes in seconds. 
Features:
The shoelace is made of the world's highest-strength fiber. It is strong and reliable.
The knob can withstand 21 kilograms of tension. 
Suitable for a variety of shoes, sports shoes, children's shoes, casual shoes, Martin boots, etc.
Perfect for running, hiking, and sports.
The package comes with 1 pair Rotating Automatic Shoe Buckle with 1-meter shoelaces.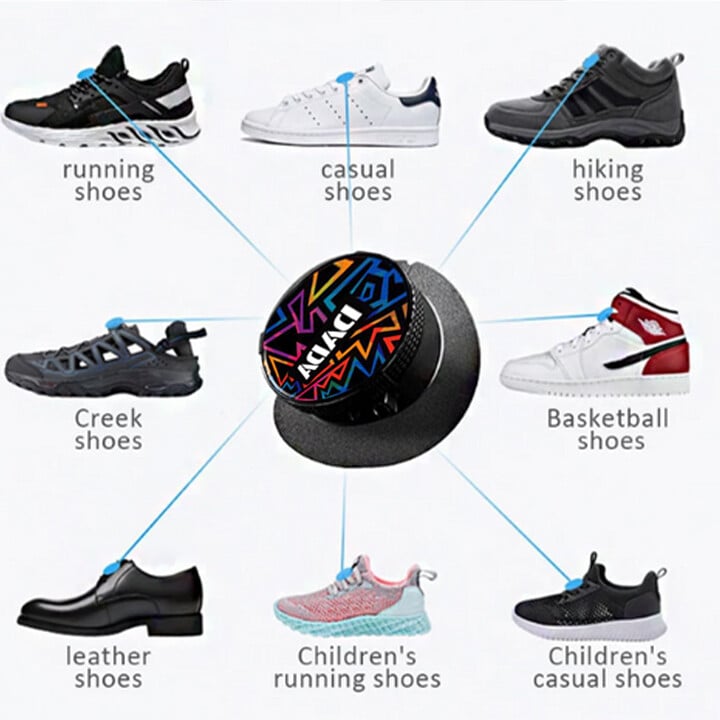 Click 'BUY IT NOW!' to get yours.