A portable, light-weight, multi-colored, full-degree mini nose care reading glasses appeared.
✅Fashionable appearance
✅Suitable for all kinds of faces
✅Firm material
✅One can be used for a long time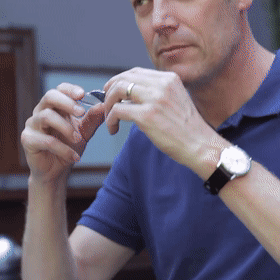 Real comments from customers:

It makes my eyesight easier, does not slide, and can be hung firmly on my nose, it is worth buying.

– Caroline

I bought them for my parents and they said it is very practical, easy to carry.

– Christine
Main Features
Portable And Lightweight
Each pair of glasses weighs only 50g.
It will not cause any weight burden on your nose, and it is very convenient to carry out.
Non-slip Nose Pads
The nose pads are made of silicone material. Therefore, it does not slip and can be hung firmly on your nose.
It will not press your nose bridge to produce red marks.
Excellent Material
The product is mainly made of PC and silicone.
Good color, lightweight, corrosion resistance, and firmness are their advantages.
100 Degrees To 350 Degrees
Lenses of 100 degrees, 150 degrees, 200 degrees, 250 degrees, 300 degrees, and 350 degrees are available.
Each degree lens has a similar weight, so don't worry about the height lens being too heavy.
4 Colors
The product has a stylish appearance, and it can be used for self-portraits or street photography. 
There are four colors of red, blue, black, and white to choose from.
Using Methods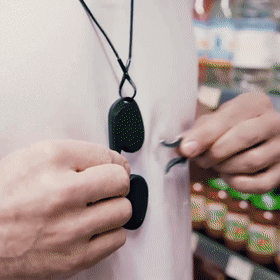 Specifications
Product Weight

50G

Product Size

7.1 × 3.1 × 1.2 INCH

Package Contents

Portable mini nose clip reading glasses × 1

Opp Bag × 1

Materials

PC, Silicone

Color

Black/Red/White/Blue