This is a pistol-shaped keychain accessory, model is realistic, can simulate the loading process, and achieve the empty chamber hanging, and the magazine can be disassembled.
This Glock-inspired keychain has a functioning slide, mag release, and trigger. (no fire, no lethality)
Cool little gadget to mess around with when your hands are bored.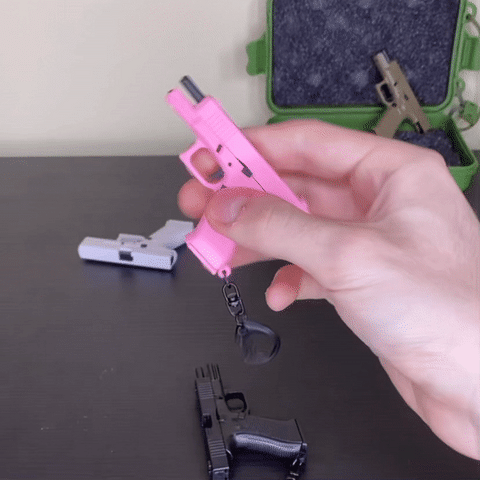 This keychain has impressive detail and looks just like the real thing.
Impress your friends with a metal slide that feels of great quality!
 With a working trigger, slide action, and last-round bolt hold opens it's practically the real thing.
This product is great to fidget with or to show off to your friends! 
Features:
✔Cocks Back and Locks
✔Removable Mag
✔Shooting Click
✔Perfect Party Gag or Gift
✔Size : G-45 Gun Model : Around 6.5cm x 4.5cm x 1cm(2.55in*1.77in*0.3in).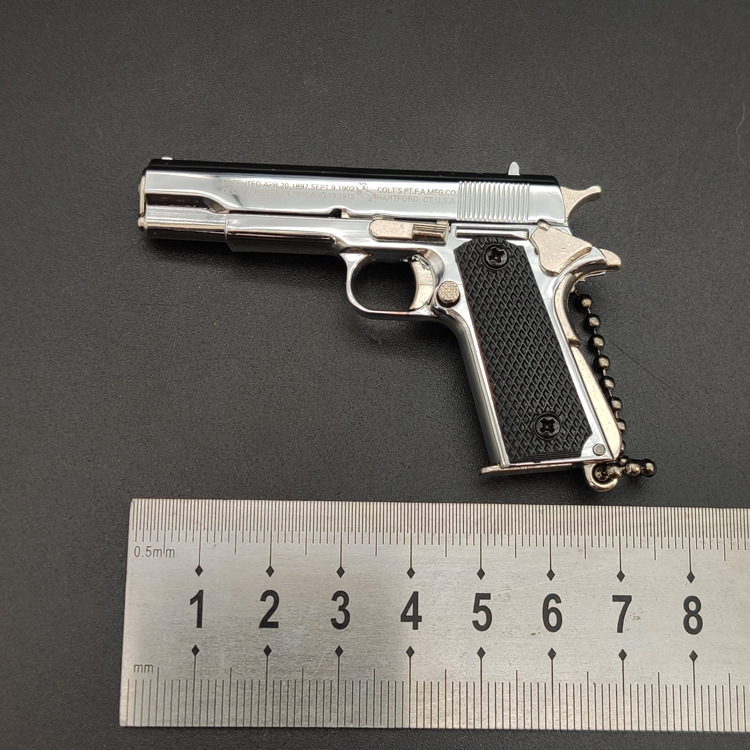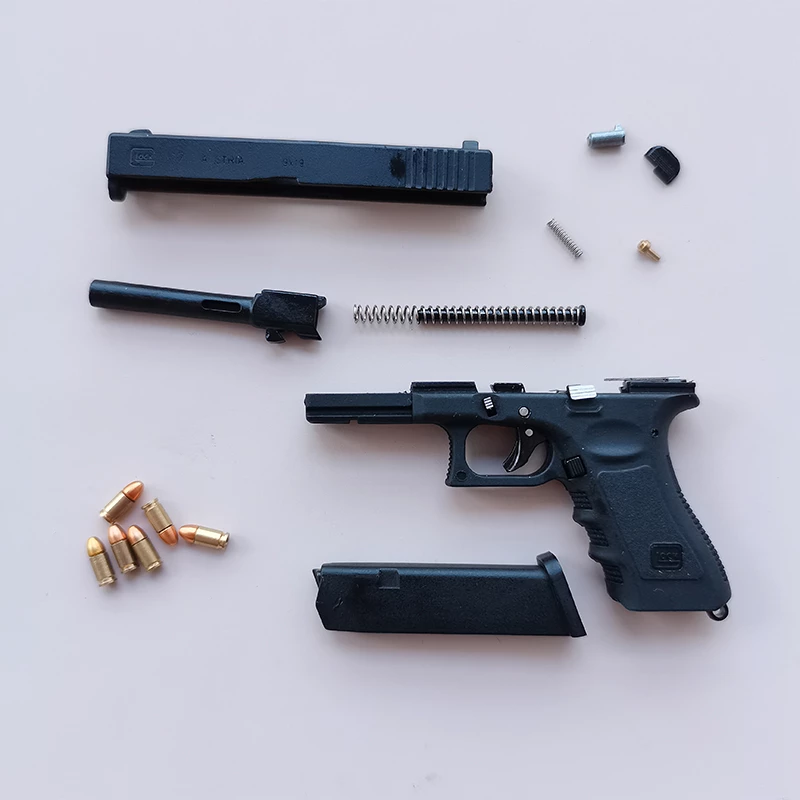 FREQUENTLY ASKED QUESTIONS ABOUT KEYCHAIN GUN
1. Plastic or metal??
Metal
2. Does it shoot?
No. They are just keychains, but still pretty nice.
3. Does the slide lock work?
Yes. This gun does it all but shoot. Pull the slide back to rack a round. Pull it again and it will eject it.
Can pull the slide back and lock it in place. Safety works. Has 3 rounds to be loaded into the mag. The Mag ejection button works.
4. Does this come with real bullets?
Only Black Glock (w/ Ammunition) comes with 5 tiny toy bullets. They do eject from the slide, however, they do not fire out of the barrel.
5. Does it come with a box?
Yes, it comes with a black safe.