【Digital Teaching Chapter】Addition, subtraction, 2 models, free choice, interesting pictures, numbers 1-100, a fun and meaningful gift for your child or your friend's child.
【Efficient And Fast Math Problems】You can quickly prepare math problems for your child at home, you can quickly complete the quiz by simply scrolling through the math problems.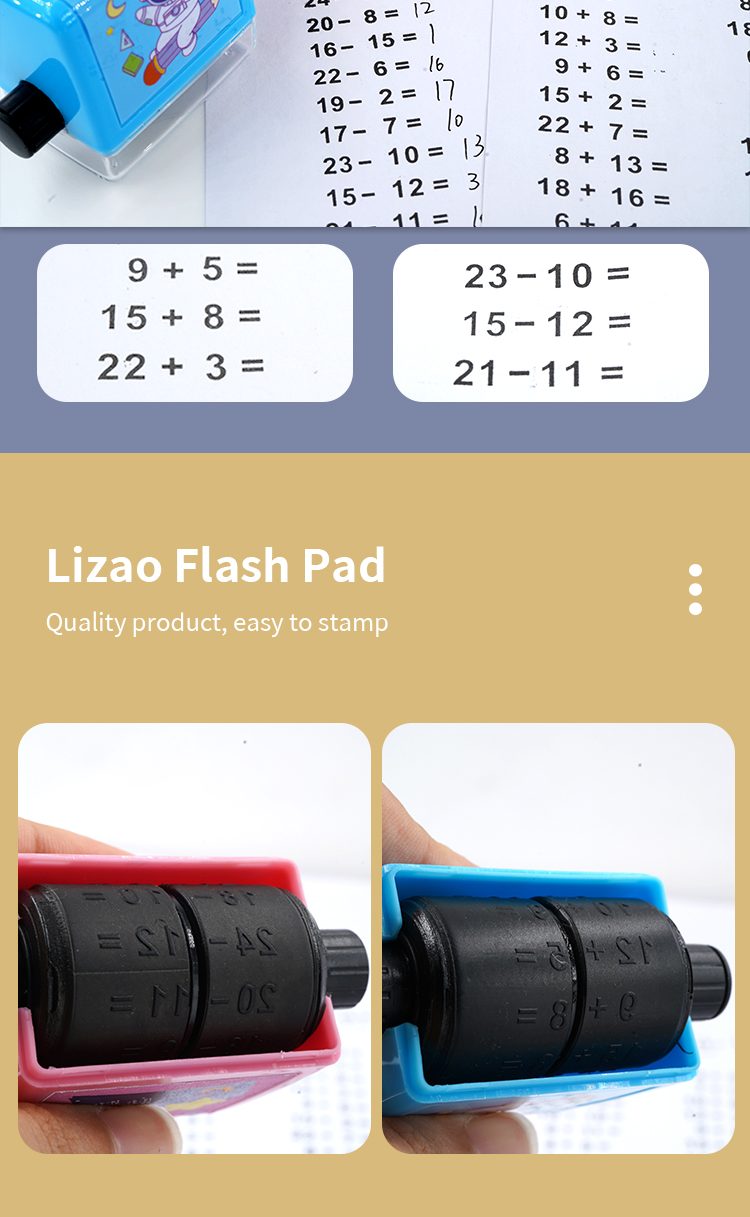 【Rotary Adjustment Design】10 different queue modes can be adjusted, Satisfying all addition and subtraction within numbers 1-100, and Developing children's logical calculation ability.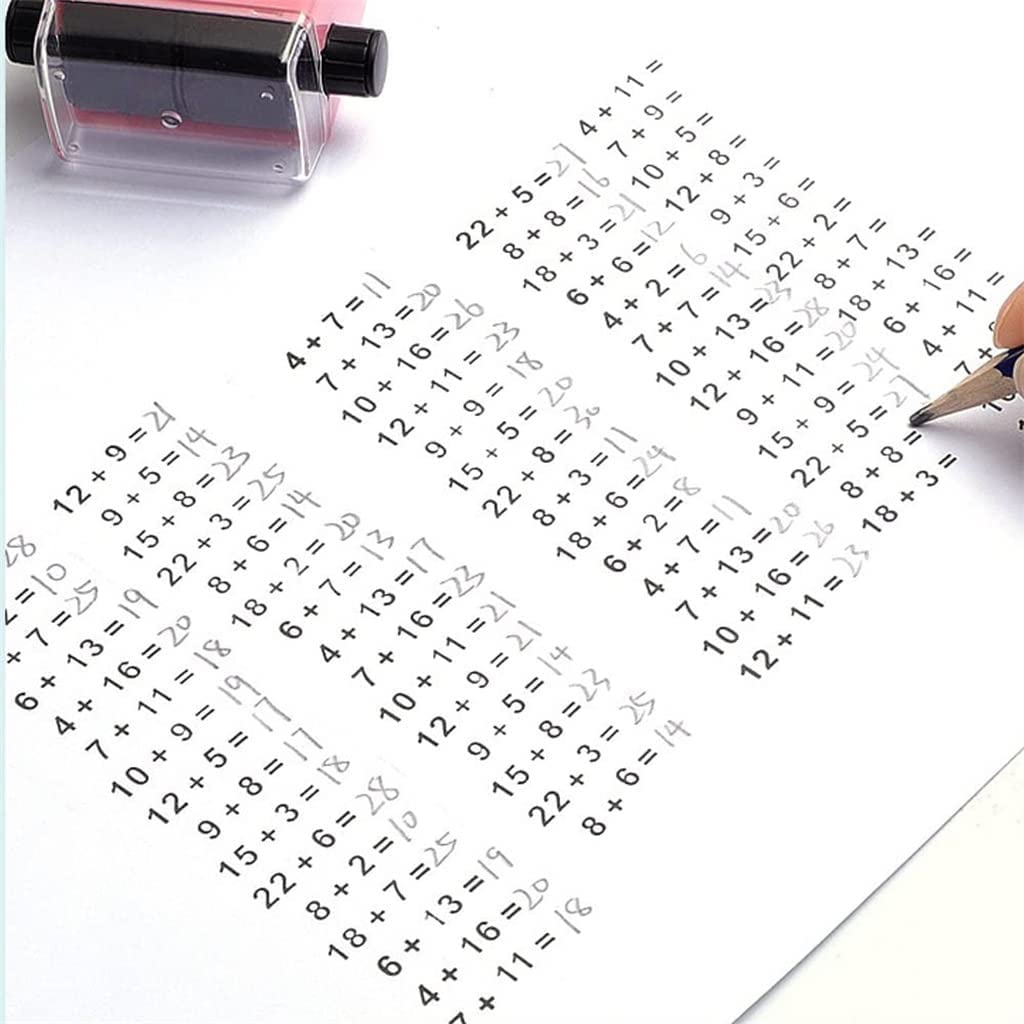 【Reusable】Small and exquisite, easy to carry, add ink for repeated use, Product includes 1/2 digital teaching stamps and 1/2 bottles of ink.
【Best Gift】Keeping the children busy and get a moment of silence for yourself when you need it.
So, this is a great gift for our children, even for parents.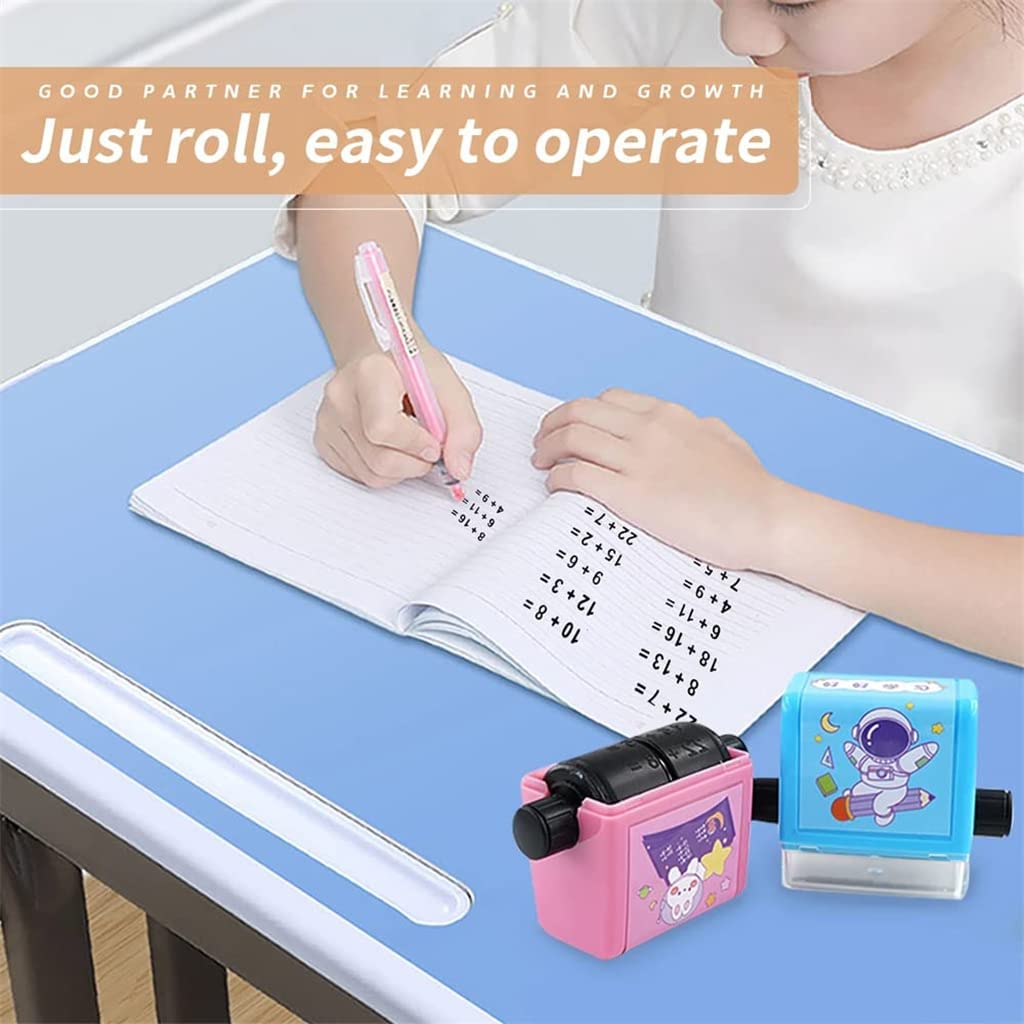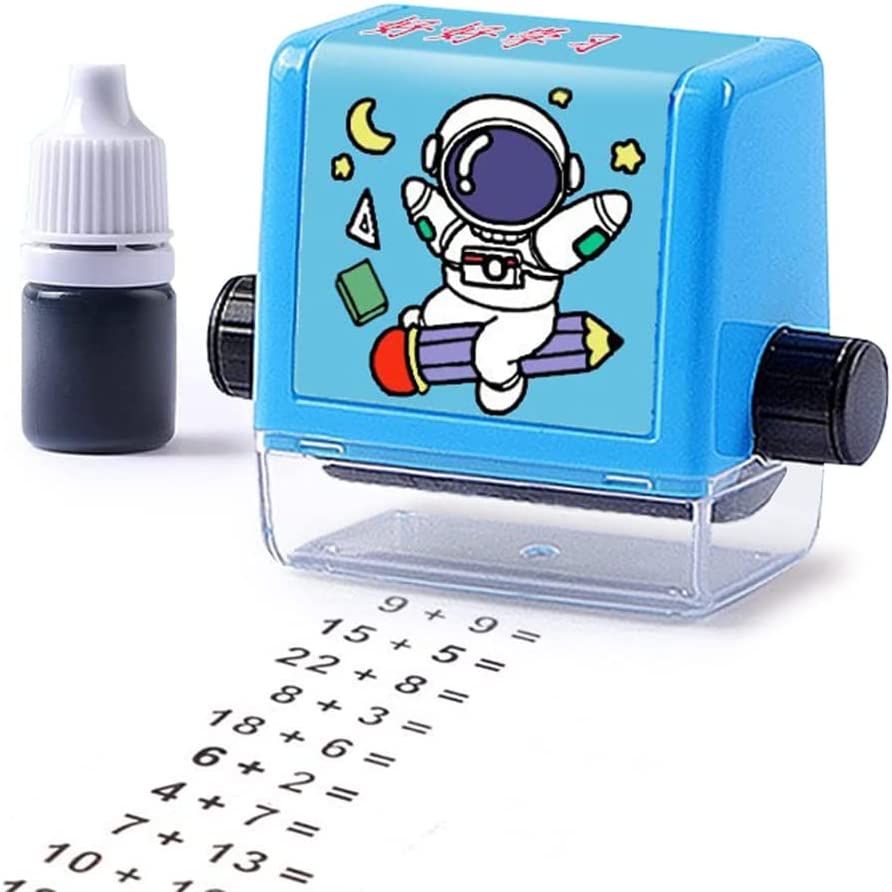 Product Features:
1. Adjustable numbers, gently scrolling, quick questions, no need to pay high prices for math questions.
2. Rotate and adjust the column type, can adjust 10 different queue methods.
3. Primary school students make one page a day to improve the speed and accuracy of oral arithmetic, cute and practical.
4. The imprint is clear, and it dries and does not fade after printing. Add printing oil, which can be used repeatedly, is easy to use, and fun.
Specification:
Style: Addition/Subtraction/2pc
Size: 30*44*48MM
Material: PVC